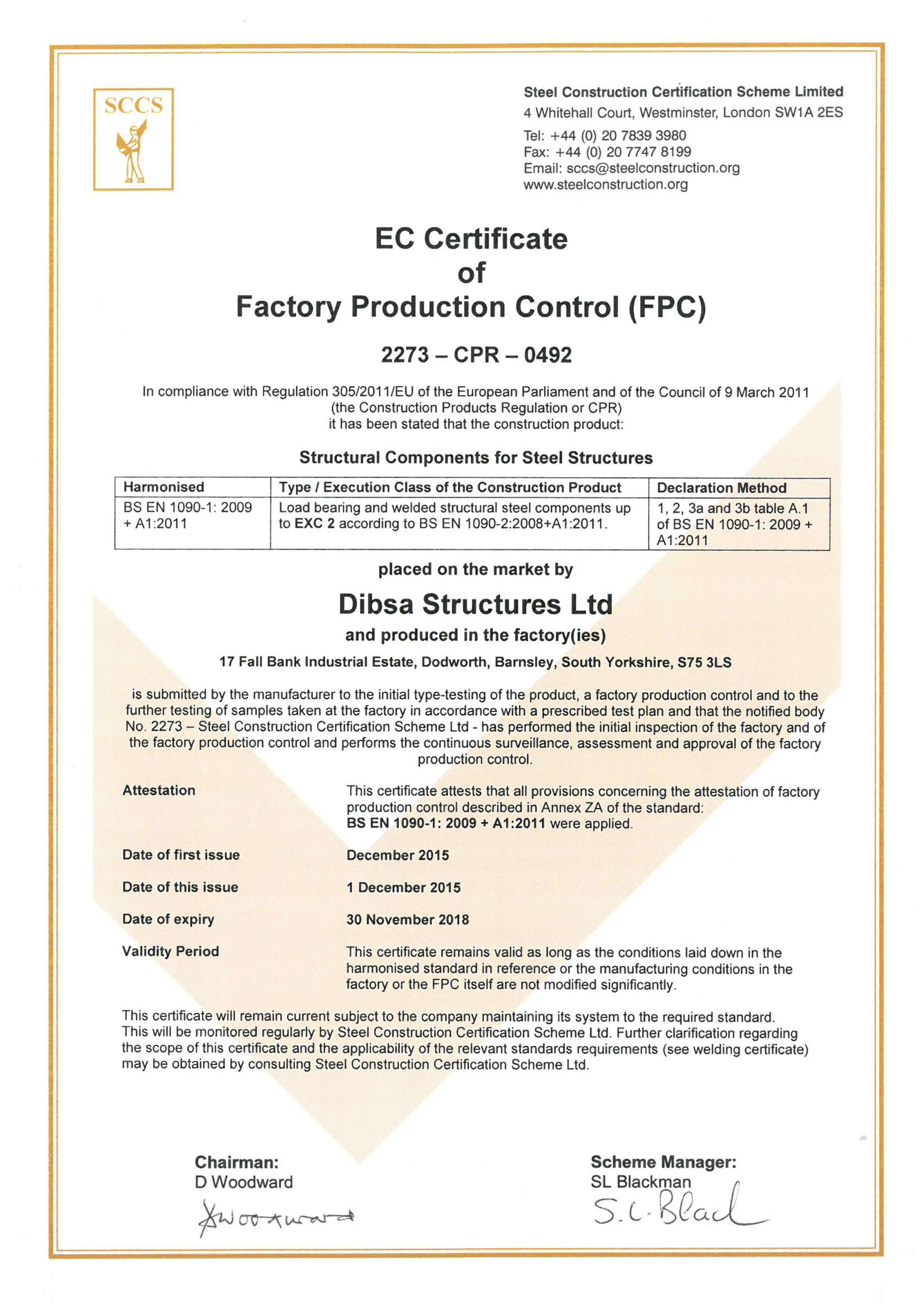 Dibsa receives their CE Certificate
Here at Dibsa Structures Ltd we are proud to say we have now been assessed and approved by SCCS for the CE Mark and as such are happy to display our CE Certificate on this page.
Assuring you that both our materials and processes conform to standards set by the European Council for standardisation and legislation.
What does CE stand for I here you ask, well it actually comes from the French phrase 'Conformite Europeen' which means European Conformity.
If you would like us to send you a copy of our CE Certificate, please let us know and we can send one out.